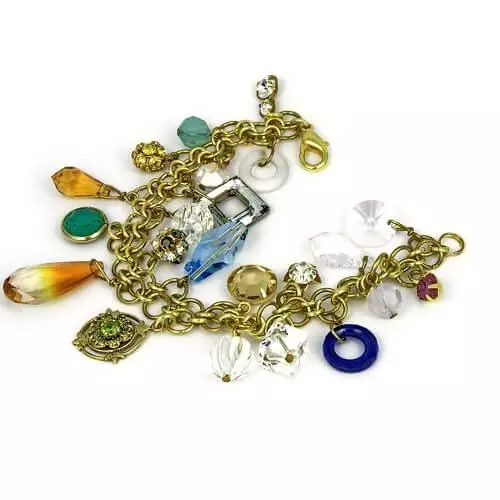 It's a very common misconception to think that "Fashion Jewellery" is the same as "Costume jewellery" and that both are cheap vs Fine Jewellery which is always more costly. However, there is a marked difference between "costume" and "fashion jewellery" where the latter can often command at least a few hundred to several thousand dollars for a good reason.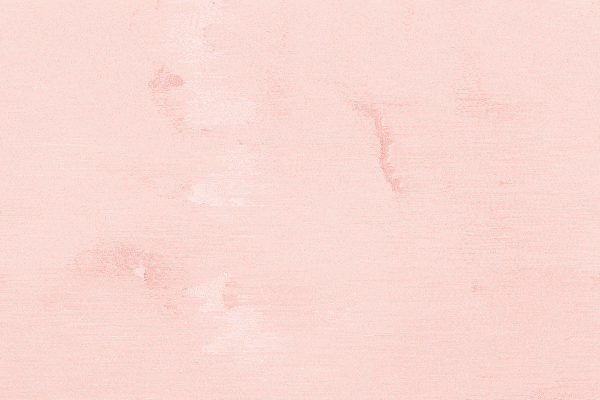 Fashion Jewellery refers to the mid-tier pieces, just below fine jewellery. These are mostly handcrafted with care, and custom made in small, limited quantities using high-value materials including pearls and other natural gems. Fashion jewellery can command a high premium not only because of the quality of materials used but also for the intricate and stringent professional techniques that go into making them. These pieces are made to last and are to be enjoyed through generations.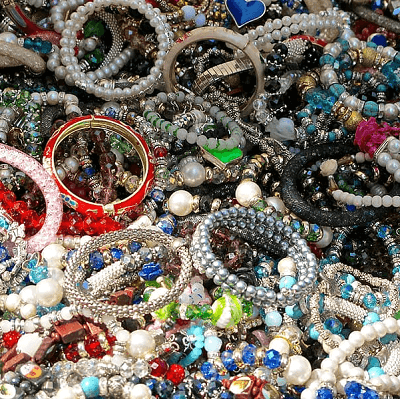 Meanwhile, Costume Jewellery usually refers to low quality and often mass manufactured pieces made up of less valuable materials and base metals which are plated. They can be purchased at prices as low as a few dollars per piece. Methods of manufacture include die striking and stamping of parts by machine which are quickly assembled with glass, plastic or synthetic gems often glued in place to hold them together, so finishing techniques are much lower standard than with Fashion Jewellery. For a few dollars and cents costume jewellery is meant to enjoy for a short period of time and not made to last!

Example of techniques that create the value of Fashion Jewellery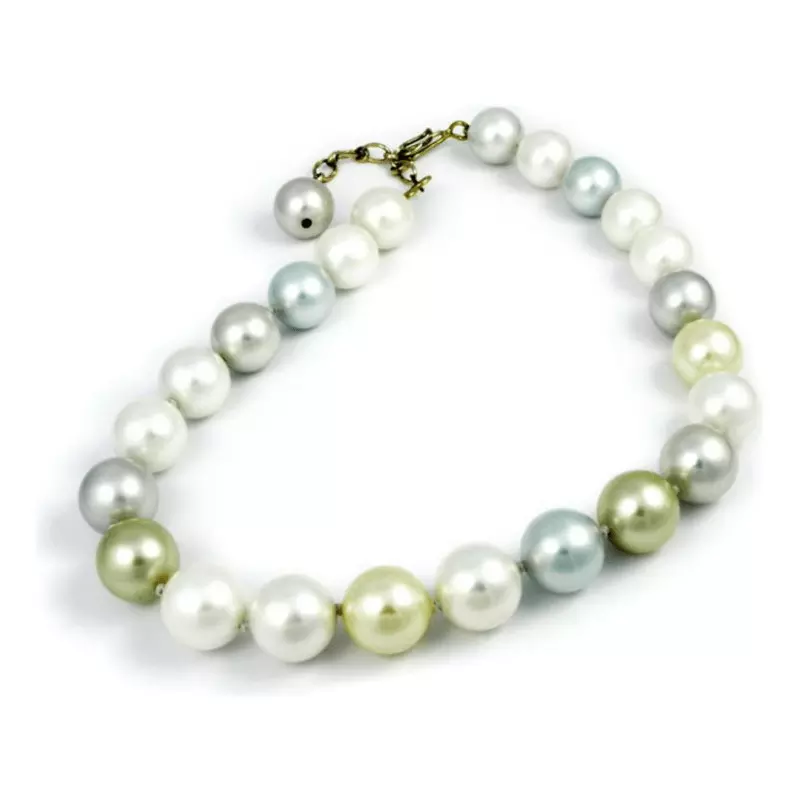 STRINGING WITH AND WITHOUT KNOTS (FASHION JEWELLERY 1) »
Stringing on silk or thread with knots is reserved for higher quality jewels like pearls and organic gems. Stringing on soft wires provides durability and speed to designers working with crystalline materials. Learn established professional stringing techniques, alternative stringing threads and wires and the unique finishing methods which apply to this excellent system.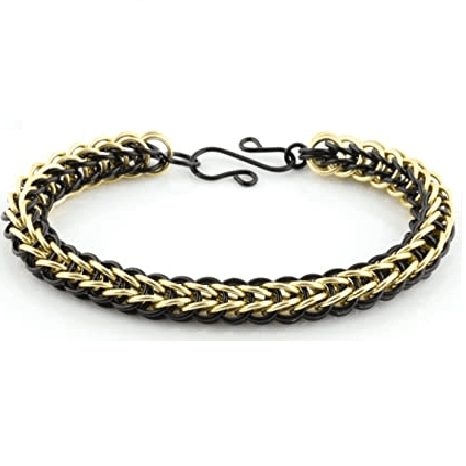 CHAIN MAILLE JEWELLERY (FASHION JEWELLERY 1) »
The history of chain-maille jewellery and its numerous modern weaves and patterns are fun and add a creative dimension to the program. You'll have hands-on experience in making the popular Byzantine chain and culminating with a multi-layered fashionable bracelet for men or women. Incorporating maille components into stringing and wirework designs can add uniqueness and flair to more traditional design styles.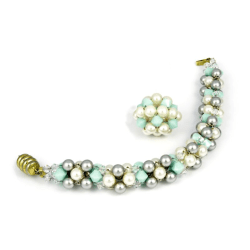 3-DIMENSION WEAVING (FASHION JEWELLERY 2) »
Extend existing flat and fancy designs by producing fast and more challenging three-dimensional creations. These can be used not only for jewellery, but fashion accessories for handbags, cell phones, dress and shoe straps & much more. The versatility of this style will expand all options.

GEMS & JEWELLERY TRADE SECRETS »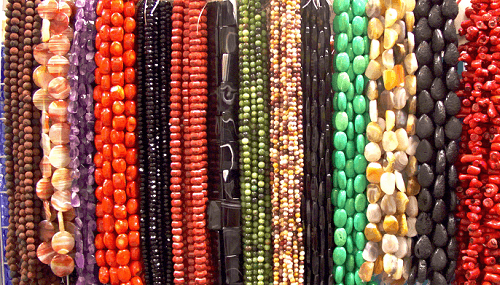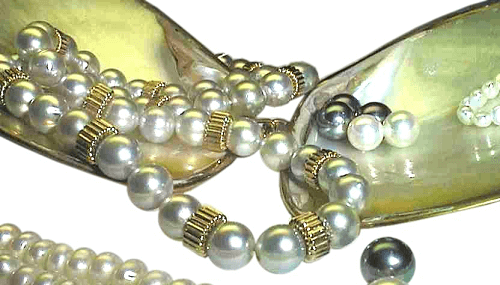 Knowing about the wide variety of gem materials on the market today can be immensely helpful for any aspiring jewellery artist. Understanding the value and having knowledge of the materials that go into your jewellery creations is a must for making confident sales. Having proper communication with your customers builds trust and will have them continue to return to buy from you time and time again.
In Fashion Jewellery 1, students are exposed to several foundational techniques including stringing, knotting, wirework and chain maille, which should be sufficient for the the professional fabrication and creation of sell-able jewellery.
After mastering the foundation, more ambitious learners can choose to learn more advanced techniques in Fashion Jewellery 2,3 and 4 or upskill horizontally with Gemmology and Aesthetic Trends. They can even combine Fashion Jewellery with Metalsmithing or Metal Clay to produce even more valuable and unique pieces. If this sounds exciting, why not explore one of the next steps below:
View Upcoming Schedules of Fashion Jewellery 1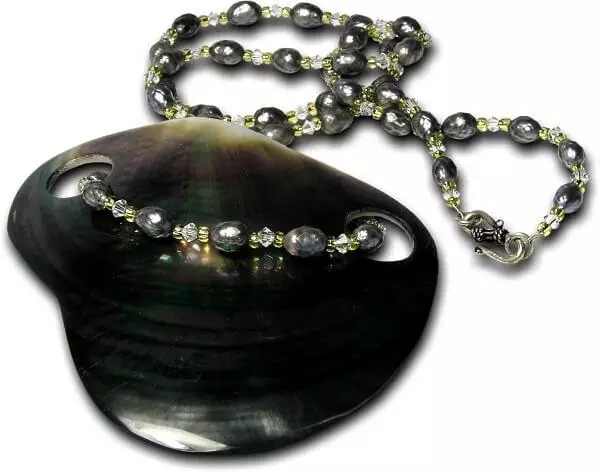 Fashion Jewellery techniques (stringing, beading, weaving...) are fun and therapeutic; but did you know they can also generate an income if you build a creative business from your passion? Moreover, the majority of successful artisan entrepreneurs in jewellery started or grew their businesses with handmade Jewellery! Have you ever wondered why?
Fashion Jewellery techniques are FAST!
You will learn commercial tricks to improve speed whilst retaining quality.
Fashion Jewellery SELLS!
Unlike fine jewellery, where investment decisions come into play, fashion jewellery artists enjoy customers who appreciate style, trends and quality finish without an accompanying high price tag. And this trend is accelerating with Millennials choosing style over expensive heirloom or investment pieces.
Fashion Jewellery Artists need no heavy upfront investment.
Your design sense, your knowledge, your skill and your connections with quality suppliers are all you need to start and even grow a fashion jewellery business.
Your time is your own.
Being a Fashion Jewellery artist frees you from the traditional work week and requires no factory workspaces or special selling venues.
Unlimited materials choices.
Fashion Jewellery artists enjoy the most flexibility and popularity when it comes to working with sustainable materials, upcycled materials, and non-traditional jewellery materials. Your customers are willing and eager to experiment if you have the right story.
Your inventory never goes bad!
Quality materials last very long and designs that don't sell can be re-designed without damage or loss. Few other businesses offer this flexibility over inventory, just imagine working with food, flowers or technology!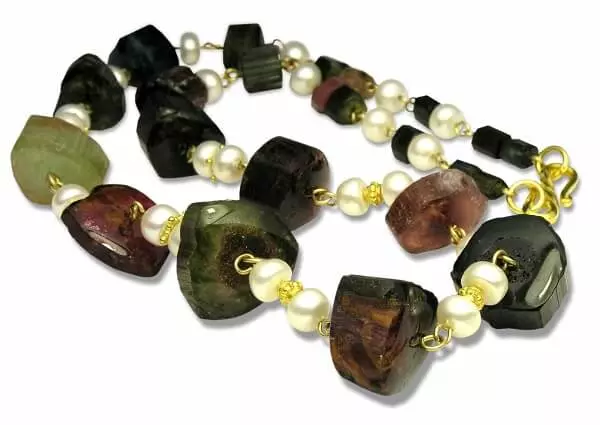 With all of these amazing reasons, is it any wonder so many successful Jewellery entrepreneurs rely heavily on fashion jewellery in their skills portfolio?
Learn more about JDMIS Fashion Jewellery Training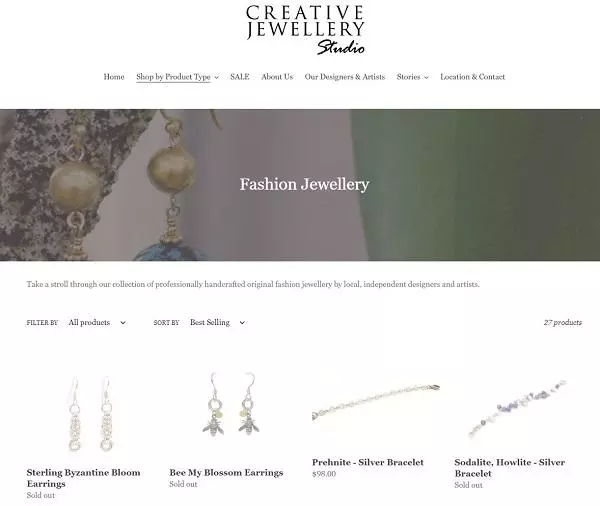 Curious about what you can produce?
The Creative Jewellery Studio is a not-for-profit designer co-operative boutique where JDMIS graduates can launch their brands and maintain a physical and virtual presence. Check out the many high-quality fashion jewellery creations JDMIS graduates are producing and selling at https://creativejewellerystudio.com/ ».
So how do you get started? Our Fashion Jewellery Programme is completely modular allowing you to learn and master techniques while you build your brand and product line. Check out the first of the JDMIS Professional Fashion Jewellery courses below:
Fashion Jewellery 1 - Creative and Essential Fashion Jewellery Knowledge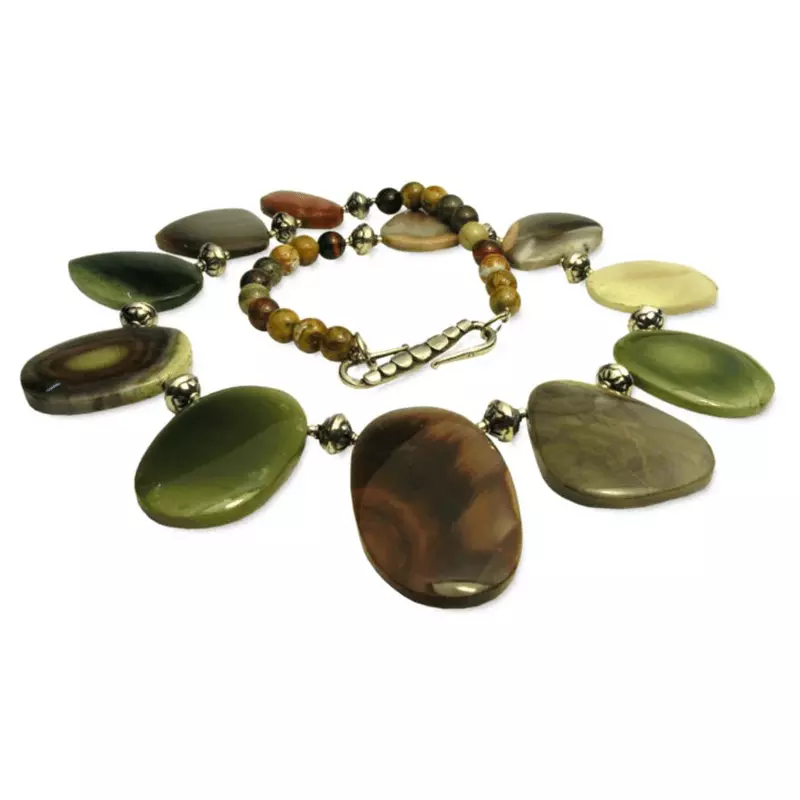 Professional Stringing Techniques
Stringing on soft wires provides durability and speed to designers working with crystalline materials. Learn about different qualities of soft wire, when to use each, and how to design and create your first pieces of jewellery with a professional looking, lasting finish.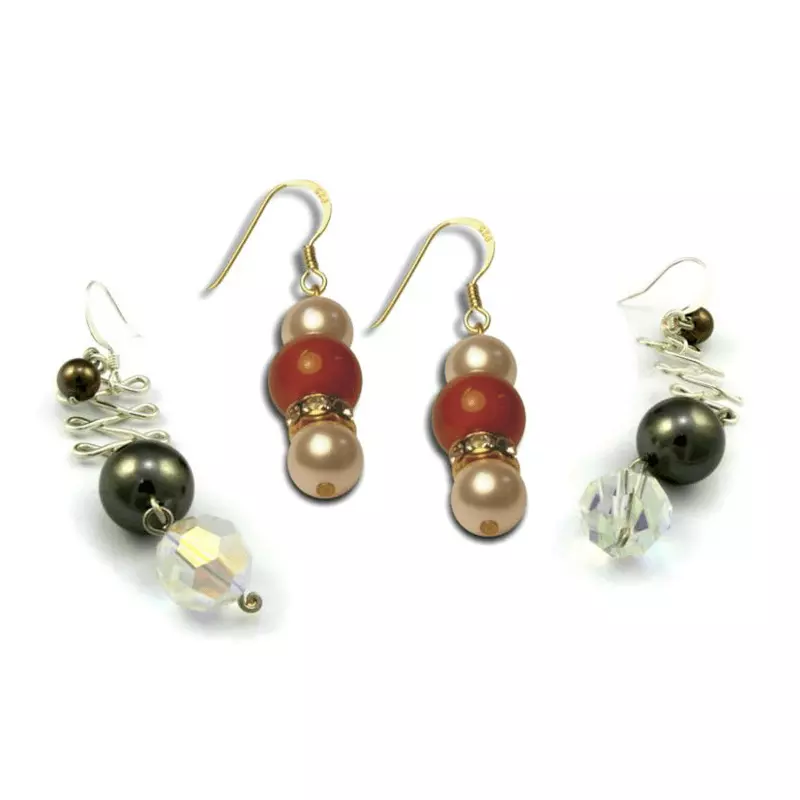 Wirework Foundations
This emphasizes accuracy, skill and speed are an important tool in every fashion designer's arsenal. Learn to create a variety of designs and understand about wire hardness and tensile strength. Build the technique and confidence to ensure future works are made to high standards and learn unique styles & patterns suitable only for wirework designs.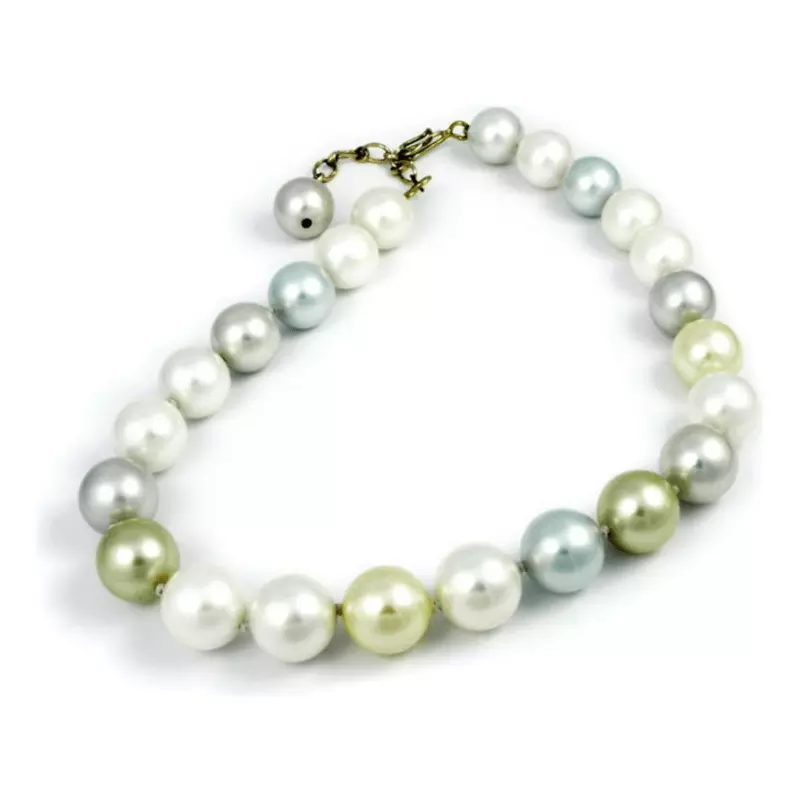 Stringing Pearls and Gems Incorporating Knots
This technique is reserved for higher quality jewels. Learn established professional stringing techniques, alternative stringing threads and the very unique finishing methods which apply to this excellent system.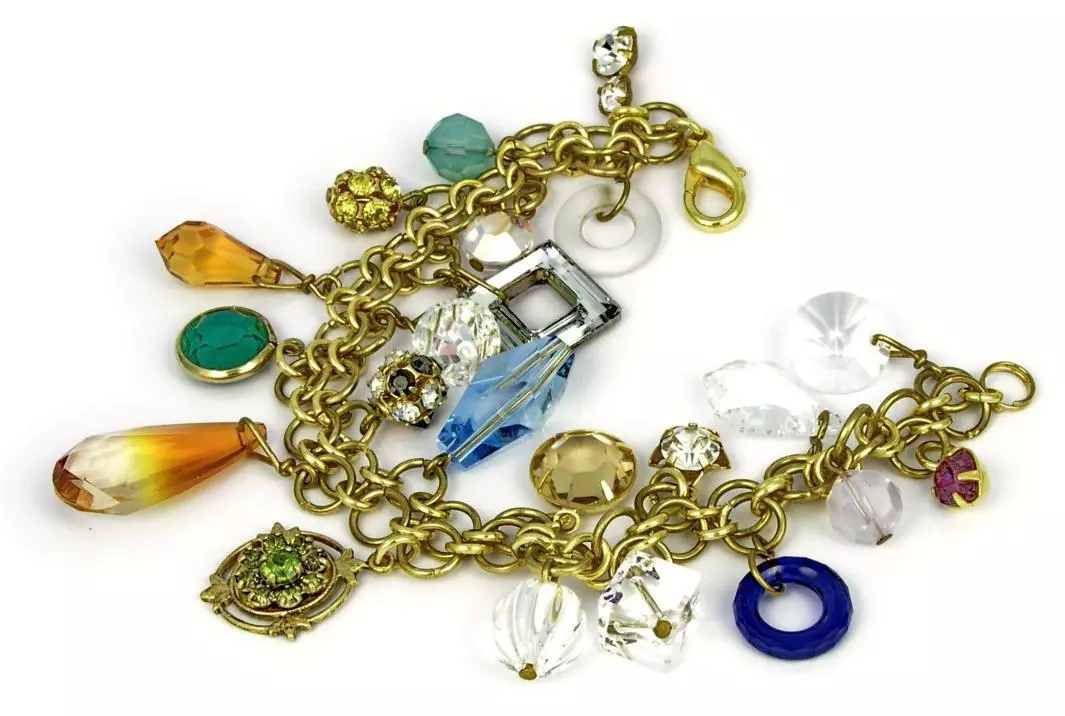 Chain Maille Jewellery
The history of chain-maille jewellery and its numerous modern weaves and patterns are fun and add a creative dimension to the program culminating with a multi-layered fashionable chain-maille bracelet. Incorporating maille components into stringing and wirework designs can add uniqueness and flair to more traditional design styles.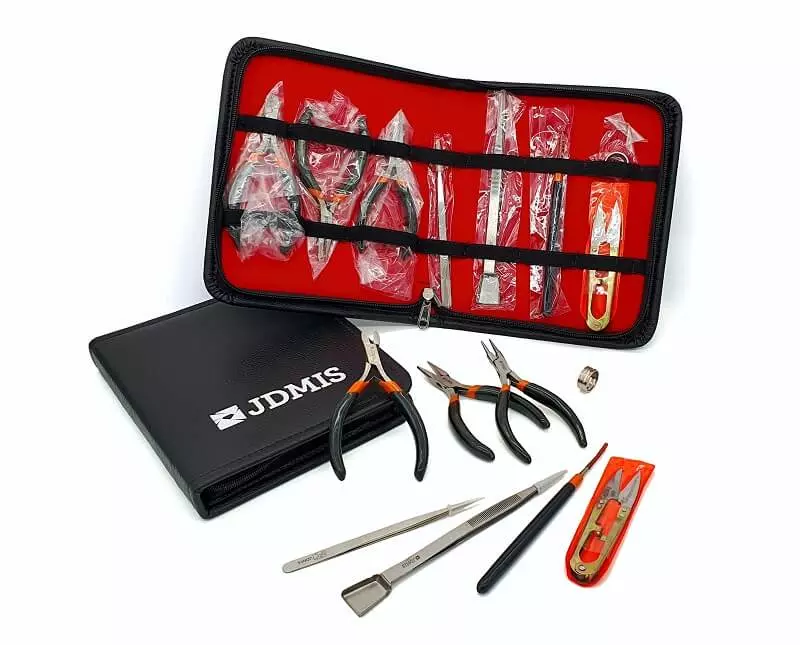 Absolutely everything included!
We have sourced equipment and materials from around the world and included it in your course. Most importantly, there are no hidden costs! All JDMIS certification courses are fully inclusive of tools and equipment, without spending a penny more. Price is inclusive of hundreds of natural materials, genuine Swarovski Crystals and top-quality findings, as well as a full-set of tools and design board.
View Upcoming Schedules
As a pillar of JDMIS' professional jewellery courses, the techniques, materials and information in the Fashion Jewellery Arts Program is constantly updated to keep up with the changing times! It represents the most formal and complete training available in the Fashion Jewellery Arts anywhere! So why not take the first step and start with FJ100 - Creative and Essential Fashion Jewellery Knowledge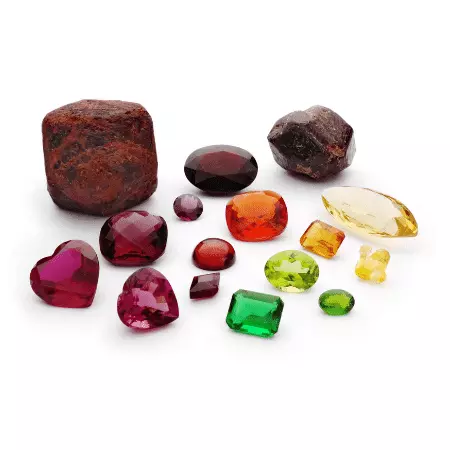 People often think it is possible to identify a gem just by looking at its colour and cut. However, today gemstones can come in so many colours and cuts that there is no one specific colour or cut that can be used to determine the identity of a gemstone. Therefore, the only way a professional gemmologist can accurately identify a gem is to test it using gemmological tools and equipment.
Gemstone varieties are classified according to their own unique set of physical and optical characteristics such as chemical composition, crystal structure, transparency, refractive index, birefringence, specific gravity, pleochroism, and other traits. Testing for these properties is the key to allowing gemmologists to identify a gemstone by eliminating gem possibilities that do not match.
It is only through the use of gemmological equipment that we are able to obtain accurate information about a gemstone's properties and deduce its identity. Shown below is a brief overview of some of the basic tools needed for proper identification of a gemstone.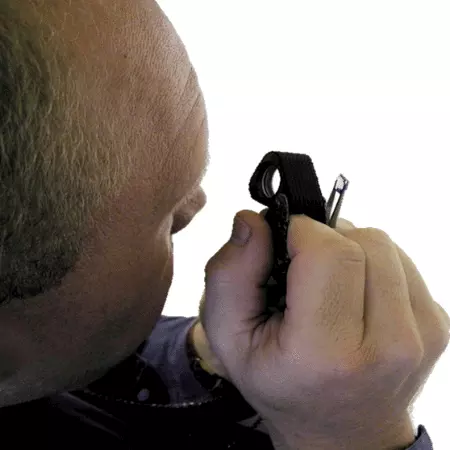 Jeweller's Loupe
The 10x gem loupe is the international standard used for gem grading and evaluation, and is often called a gemmologist's best friend due to its portability and usefulness. It allows gemmologists to magnify and observe more clearly both external characteristics and inclusions of gems, which can sometimes lead to distinguishing between natural gemstones and their imitation counterparts.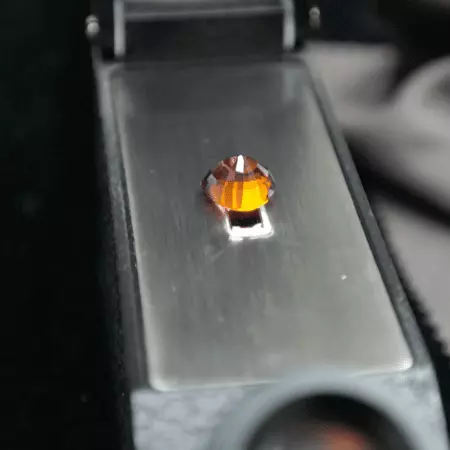 Refractometer
The refractometer is used for assessing a gemstone's refractive index (which refers to the speed and bending of light as it passes through a material). Since few gems share the exact same refractive index, the refractometer is one of the most straightforward and accurate tools to narrow down the number of possibilities.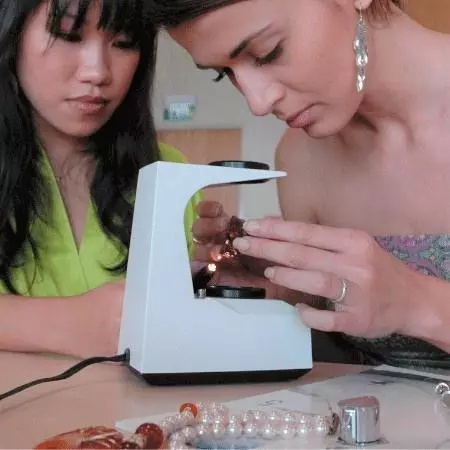 Polariscope
This is another tool that is often used in the earliest steps of the identification process. The polariscope assesses whether a gem is singly refractive or doubly refractive – from this, gemmologists are able to distinguish between gem types by quickly eliminating many options. As the function of the polariscope is dependent on observing the light that passes through the material, it can work only on transparent and translucent stones, and not opaque stones.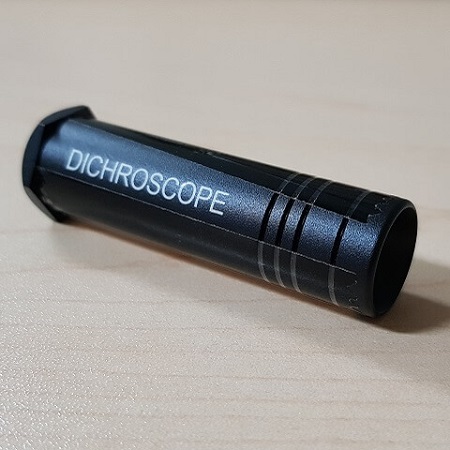 Dichroscope
The dichroscope also assesses double refraction in a gem and is a useful alternative when the polariscope cannot be used. It is helpful in separating glass and other cheap man-made imitations from natural gemstones that are doubly refractive.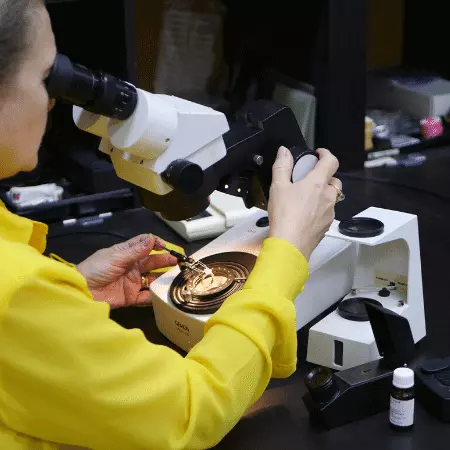 Microscope
The microscope is used when higher magnification is needed to observe the inclusions in a gemstone. Observing specific types of inclusions can help gemmologists to distinguish natural, synthetic, and imitation gems. The microscope is also helpful in assessing all kinds of treatments and enhancements typically practiced today.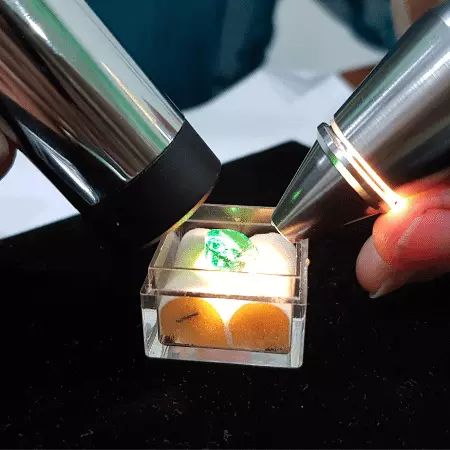 Spectrometer
Spectrometers allow gemmologists to observe the absorption spectra of gemstones and compare the patterns to those of known gems. The spectrometer can detect origins of chemical elements in gemstones, application of treatments and dyes, and other evidence that can help the gemmologist to distinguish between natural and synthetic materials.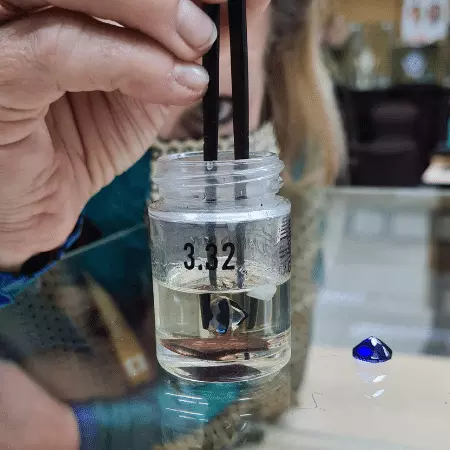 Specific gravity liquids
These are chemicals with known specific gravity that gemmologists use to assess the density of gemstones. Every gem has a unique specific gravity – when an unknown gemstone is placed into a liquid of known density, the way it sinks, floats, or remains suspended indicates to the gemmologist its specific gravity, which then can be used to narrow down the possible identities for that gemstone.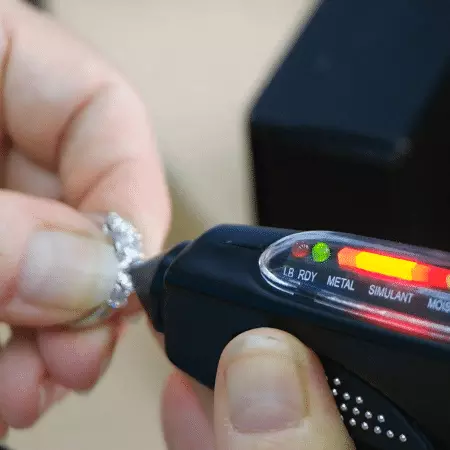 Diamonds testers and screeners
Diamond testers and screeners are portable testing devices that function based on thermal and electrical conductivity and are a convenient way to separate diamonds from diamond simulants.
For a more detailed explanation on using diamond testers and screeners, join Tanja Sadow (Dean of JDMIS) and Armani Shariff (member of Presidium, leading manufacturer of gemmological instruments) in an informative video as they demonstrate testing on natural, synthetic, and imitation diamonds. (Watch the video)
While it may seem daunting at first to handle many types of professional and expensive gemmological equipment, the knowledge and skill of gem identification will be an invaluable addition to your repertoire, especially if you often need to handle gemstones in your gem trade or jewellery business.
Kickstart your journey to become a gemmologist with the Jewellery Design & Management International School (JDMIS), the only specialized jewellery training institution in Singapore. JDMIS' gemmologist courses start you off with a strong foundation in the wide variety of gem materials available on the market and then delves deeper into gem identification as you learn how to properly use gemmological equipment to deduce the identity of gemstones.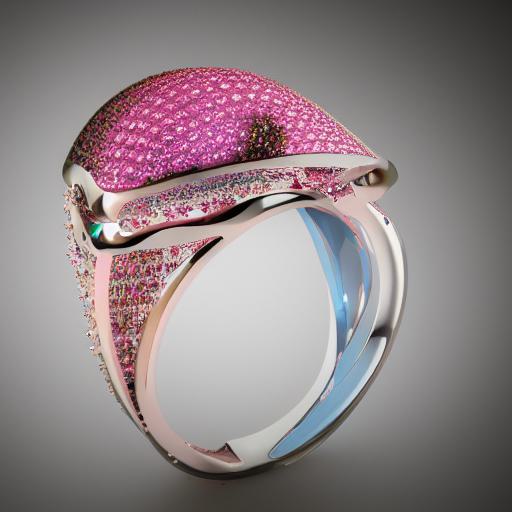 As the dean and founder of JDMIS, a popular jewellery design and fabrication school, I have met, trained and mentored over 5000 jewellery artists and professionals. I am always looking for ways to stay ahead of the curve and stay relevant in an ever-evolving industry. That's why I am interested to talk about the increasing use of artificial intelligence (AI) in the world of jewellery design.
AI has the potential to revolutionize the way we approach jewellery design and fabrication. Some of the key benefits of using AI in this context include:
Fast-tracking the ideation process: AI can quickly generate a wide range of design concepts, allowing human designers to select the best ones to pursue further and streamlining the design process. This can save a significant amount of time and allow designers to focus on the creative aspects of design, rather than getting bogged down in the early stages of the ideation process.
Expanding design capabilities: As a designer, your creative options are influenced by your training and experiences. Being able to mention design styles you are less familiar with, cultural cues you may not have grown up with, and other key words that prompt the AI can expand your design horizons and help identify possible areas for your further research and design development.
Enhancing productivity: AI can allow designers and craftsmen to focus on the more creative aspects of design, while the AI handles the more tedious and time-consuming tasks of producing colour and style variations at the early stages of the design process. This can increase efficiency and allow designers to be more productive.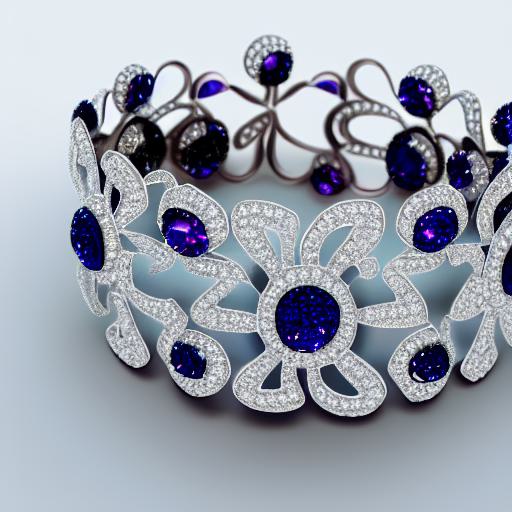 While the use of AI has the potential to improve efficiency and expand design capabilities, it's also important to consider its potential limitations and challenges. For example:
Integrating AI into traditional design processes may be difficult, as it requires designers to adapt to new technologies and ways of working. For example, designers need to build experience prompting AI tools to be able to extract useful results from the AI's outputs.
No AI generated content is manufacturable (at least using current generation technologies.) AIs are trained on visual queues but are not yet linked to expert systems that can validate and modify jewellery designs to make them meet necessary manufacturing requirements and tolerances, as well as adhere to industry standards for gemstone cutting, setting, wearer comfort and even budget! In our industry, at least, there is no short-term concerns over designers and craftsmen being replaced by AIs!
The use of AI in the jewellery industry raises broader questions about intellectual property. This includes questions of plagiarism – where an AI model could be trained on images of another designer's work and used to generate 'new' designs without crediting or remunerating the original designer. Today it is common for AI to be demonised because of these types of misuse – but in fact, our industry has dealt with these challenges for thousands of years! These issues remain valid, but not exclusive to AI technological developments.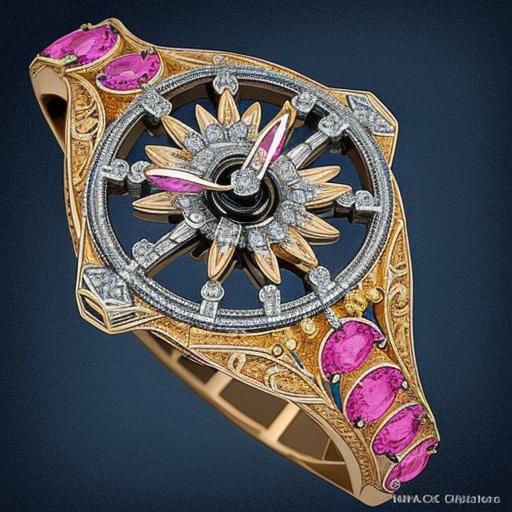 In reality, AI can enhance the productivity of jewellery designers and craftsmen by super-charging the early stages of their design process. As AI becomes more prevalent in the industry, designers will need to become proficient in working with these technologies and using them to help create the pieces they envision.
One new skill that will be increasingly relevant to jewellery designers in the future is 'prompt engineering', as designers will need to understand how to work with AI technologies and use them to bring their vision to life. This is a similar paradigm shift that happened a decade ago, when 3D jewellery designers needed to make the transition from being 3d artists, to 3d parametric modellers – building structured 'models' instead of directly manipulating the 3D shapes they were creating. Jewellery prompt engineers will build experience with a preferred list of terms, concepts and key words that help them get quick and usable results from different AI models.
However, it's worth noting that creative professionals from more traditional industries such as jewellery may not have access to the technology or contacts in their professional networks to help them explore emerging technologies like AI. This can lead to a divide between those who are able to embrace and utilize these technologies and those who are left behind. Organizations like JDMIS can play a role to minimise this. By working with employers to understand the impact of these technologies and helping to ensure that the skills our students learn remain relevant and useful, we can help to bridge this gap and ensure that our graduates are well-equipped to succeed in an ever-changing industry.
There is indeed concern amongst creative communities about the impact of AI on their industries. Many worry that the use of AI will lead to the automation of certain tasks, leading to job loss and a decrease in the need for human creative professionals. This is especially true in industries such as jewellery, where traditional techniques and craftsmanship are highly valued.
What we must remember is that AI is not meant to replace human designers and craftsmen, but rather to enhance their productivity and allow them to focus on the more creative aspects of their work. While AI can generate ideas and concepts quickly, it still requires human input and expertise to turn those ideas into commercially practical and manufacturable pieces. Moreover, the hardest part of being a successful designer is not sketching ideas – but identifying those ideas that, when taken to market, together with a well-executed brand and customer experience, will lead to stunning, lasting and saleable jewellery.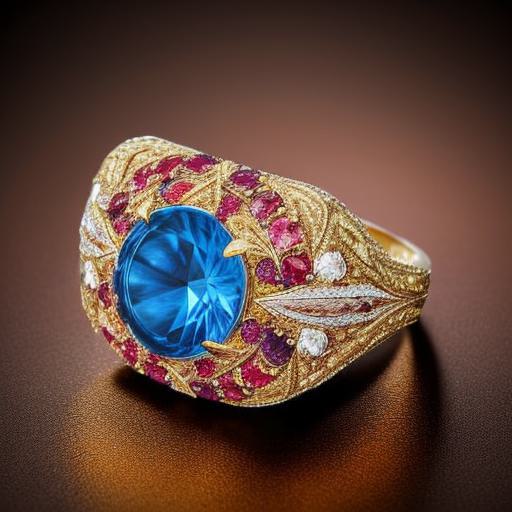 In fact, the use of AI in the jewellery industry can actually create new job opportunities for designers and craftsmen. For example, new 'design' roles may be needed to program and train AI systems to generate specific types of concepts or to work with new materials. Similarly, if the AI revolution spurs an increase in customization or trend toward uniqueness, more craftsmen may be needed to bring the wider range of designs to life, using their expertise in traditional techniques such as casting, soldering, and setting.
We believe that the future of the jewellery industry is bright, and that the use of AI and other emerging technologies will only serve to enhance the creativity and craftsmanship of human designers and craftsmen. By embracing these technologies and staying at the forefront of the industry, we can continue to create beautiful and innovative pieces that are treasured by people all over the world.
I'd love to hear your thoughts, concerns, and experiences with AI in jewellery! Please leave a comment and let us know what you think about the future of our industry and the role that AI will play in it.
Tanja
We installed Stable Diffusion on a few of our computer lab PCs and left them to generate several hundred jewellery designs.... not all were great, but there were lots of surprises! Below are a small selection of some of the more 'jewellery-looking' outputs that came from a variety of prompting experiments:
All images above were created with Stable Diffusion, an open-source text to image latent diffusion AI model created by Stability.AI and released to the public in 2022. You can find out more on their github page: https://github.com/Stability-AI/stablediffusion. This amazing tool is not just open source, but thanks to a very active community growing around AI image generation, there are even simple, non-technical installation options for those that want to try it out for yourselves! What amazing times!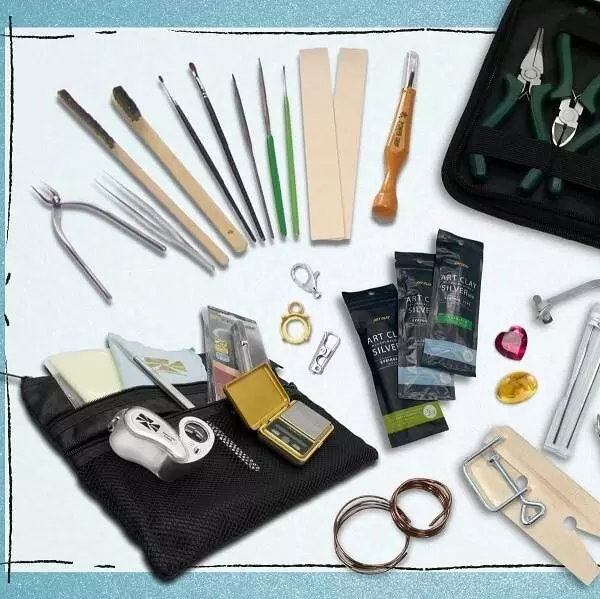 With nearly four decades of experience within the jewellery industry in Singapore, we have put together this guide to help our students and any aspiring jewellery artisans make informed decisions when procuring their jewellery supplies and tools.
Read more: Jewellery supplies for jewellery artists in Singapore